Pig Spawn Eggs are spawn eggs that can spawn a Pig. They have a pink color with red pieces on it.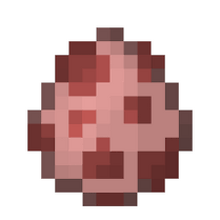 Usage
Pig Spawn Eggs can spawn a pig by tapping it on the ground. It is only obtainable in Creative Mode. It can also spawn a baby pig.
Trivia
In PE the only way to get pig spawn egg in survival is with inventory editor.
There are mods that allow the player to craft spawn eggs in survival.
It looks like the Zombie Pigman Spawn Egg, but it has a red color instead of dark green color.